One of the most risky phases of construction is excavation. These cause very serious and even fatal accidents or incidents. The main Hazard arises from breaking a utility that could cause an unfortunate disaster such as a ruptured gas line. Or to leave a community or company without internet service, electricity or water by breaking the power cable or supply pipe of the service.
1.- OBJECTIVE
Establish basic guidelines to follow in the excavation or directional drilling activity, to guarantee the physical integrity of the workers, the facilities, the environment and ensure the execution of the activities according to the quality requirements of the project.
2.- SEQUENCE TO CARRY OUT THE MACHINE EXCAVATION OR DIRECTIONAL DRILLING.
2.1.- Clean and / or weed the area where the trench or directional drilling will be built
2.2.- Rethink the route of the excavation or directional drilling
2.3.- Visualize the area where the excavation will be carried out. Surface obstacles, trees, buildings, pots, signs, communication pedestals, and so on.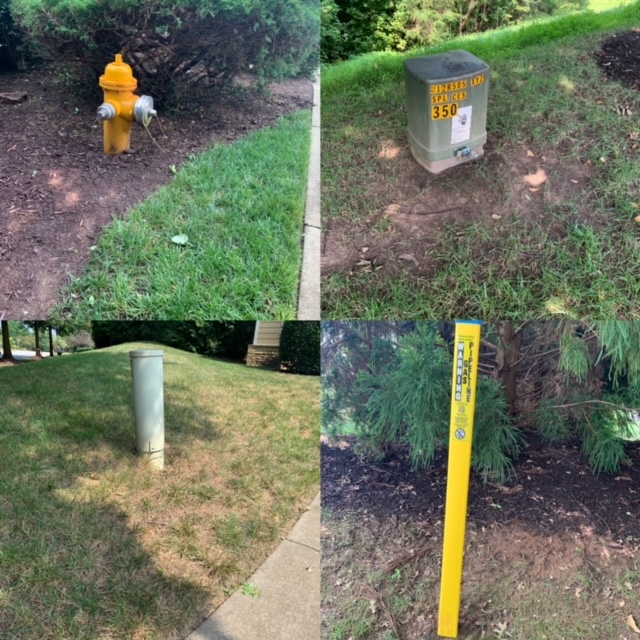 2.4.- Request the service of detection of buried public services: water, gas, communication cable, electricity, sewerage. These must be physically located. Call 811, or your private locator 3 days before starting work. Provide the route and depth of the proposed excavation.
2.5.- Plan or analyze your route considering surface and buried obstacles.
2.6.- If there is a service buried perpendicular or parallel to the route where the trench or directional drilling will be built, carry out exploratory pits with hand tools, or excavation with high pressure water, until reaching the service.
2.7.- START THE EXCAVATION WORK ONLY WHEN ALL THE SAFETY REQUIREMENTS ARE FULFILLED.
2.8.- Start machine excavation or directional drilling. The operator must have a permanent support assistant or guide.
https://www.instagram.com/p/CC_w9NQpy34/?utm_medium=share_sheet
3.- RECOMMENDATIONS TO KEEP IN MIND IF PUBLIC SERVICES ARE CROSSED OR RUN IN PARALLEL ON THE PROPOSED EXCAVATION ROUTE
CONSTRUCTION OF EXPLORATORY PITS WITH HAND TOOLS
3.1.- Ask the locator how deep the buried service is.
3.2.- Begin the parallel manual excavation, on both sides, 1 ft from the service marking made by the locator.
3.3.- Evacuate the excavation material continuously, and be very aware of the buried utility
3.3.- Keep in mind that the cables are directly buried without protection and the shovel or paddle can easily break.
3.4.- The closer it is to the buried service, the more careful the excavation must be carried out with the shovel or hole shovel.
3.5.- Once the service has been located, if possible, carry out the excavation directly with a container manually.
4.- HYDRO-EXCAVATION
It is the safest method of making a pit is to provide high pressure water, together with an extractor of the removed material. This is achieved with a water pressure pump and a suction pump for the removed material.
If you have any questions, contact us, we will help you.